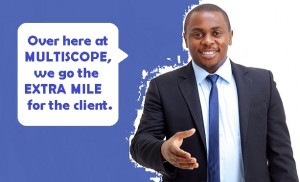 When it comes to our Project Management approach, right from the start the scope and plan is fully collaborated with our client and we let the client see the end from the beginning.
We provide you nothing but the highest standard of services from beginning through completion for your proposed project.
Given the opportunity, Multiscope Project Managers will analyze your existing infrastructure to determine how your technology needs and related services integrate with your business. Then we provide you with a design and a plan, scope, cost and time of execution and completion, with multiple options including different level of support and product as well as streamline for cost and operational efficiency.