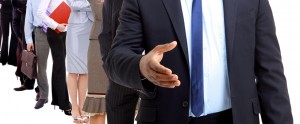 Looking for the right consulting partner is no easy task and the most important decision you should make for the growth of your business. This is why Multiscope has assembled the right consulting team of expertise to help you make those critical decision.
Our certified and experienced professionals will work with your own IT infrastructure to design, integrate and implement the changes and methodologies that contribute directly to your business needs and its marketing success. Or, you can give us the job and our team of experts will provide all the necessary IT support across your organization for every aspect of infrastructure as you define it. This includes Web hosting and Designs, Electronic E-mail Messaging and Mobile communications, Project management and IT consultancy, Systems and Network administration, Help desk support and Customer services.
We will also support existing and new technologies without the risk or interference of management, operations or compliance failures. You can keep your own resource and staff as well as assets or use ours, or choose a mixture of both. All these gives our client the leverage to make sound decision and we will be there to advise.